Dundee ATM ad firm i-design in Asda supermarket deal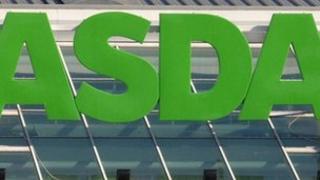 Dundee-based firm i-design has secured exclusive rights to sell advertising space across supermarket chain Asda's entire cash machine network.
The multi-year agreement was reached with Asda Money, the personal finance subsidiary of the UK's second largest supermarket group.
Asda operates about 1,000 ATMs across the country.
I-design said the deal "significantly" boosted the reach of its ATM estate available for advertising.
The company did not disclose the value of the contract.
Chief executive Ana Stewart said: "We are delighted to be working with Asda Money to deliver third-party advertising on ATMs at Asda stores nationwide.
"The addition of all Asda's ATM network to our existing UK portfolio strengthens our offering for advertisers significantly and we look forward to driving advertising revenues for Asda Money."
The supermarket launched Asda Money in the summer to promote products such as currency exchange, insurance and a credit card.
It will sell these products in stores, although they are provided by specialist companies.
The move came soon after Marks and Spencer said it would launch an in-store banking service this summer.