Aberdeen Asset Management reports summer slowdown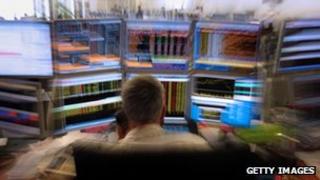 Investment firm Aberdeen Asset Management saw clients withdraw £100m from its funds over the summer.
The company reported gross new business of £6.1bn in the two months to the end of August.
But Aberdeen said it saw net outflows of £100m as the trend of new business flows into higher margin products continued.
Assets under management totalled £184.3bn, a 1% increase on the figure for the end of June.
Main contributors of inflows were once again Asia Pacific, global emerging markets and global equities products.
The results missed some analysts' expectations.
The company said its overall performance across asset classes remained "robust" and it was well placed to continue its progress despite "a degree of caution" in its outlook.
Chief executive Martin Gilbert commented: "With uncertainty surrounding the global macro-economic situation, our disciplined and fundamental approach to investing continues to attract flows from a wide range of clients from around the world.
"Our strong performance across a variety of capabilities and products means we remain well positioned to meet the needs of investors in a constantly changing environment."