Melrose Resources shareholders back Petroceltic merger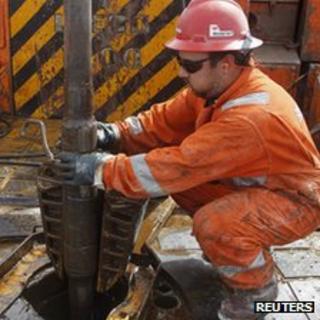 Shareholders in Edinburgh oil firm Melrose Resources have backed a proposed merger with Dublin-based Petroceltic International.
They voted overwhelmingly to support the tie-up at a general meeting.
The merger will give the combined oil group a bigger presence in North Africa, the Mediterranean and Black Sea, where both already operate.
The deal remains subject to approval by the Bulgarian Commission on Protection of Competition.
The new company is to be called Petroceltic with headquarters in Ireland.
Petroceltic's shareholders will hold 54% of the new company and Melrose shareholders the rest.
Melrose is seen as important to bringing its production expertise to Petroceltic, in addition to revenues from existing production.
The two companies said the enlarged group would be well capitalised and would have a £190m loan facility.