Oil company Faroe Petroleum raises expectations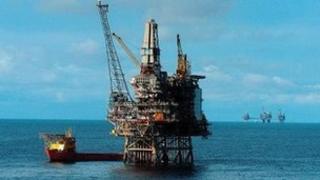 Aberdeen-based oil and gas firm Faroe Petroleum has cut its losses and has increased the amount of oil it expects to produce this year.
The company has reported a pre-tax loss of £15.8m in the first six months of this year down from £24m in 2011.
The explorer said it expected to produce between 7,000 and 8,000 barrels of oil equivalent per day (boepd) this year, up from its earlier forecast .
Revenues for the first half of 2012 more than doubled to £90.6m.
The company's production increased which was mostly down to acquisitions.
In the first half of 2011, Faroe produced an average of 1,263. This year that jumped to 8,581.
Faroe said that its drilling schedule this year so far had produced some "disappointing results" although its success rate remained high.
It said it had an "exciting" programme ahead "with results from a further four exploration wells scheduled for the next six months".
Graham Stewart, the company's chief executive said Faroe has "demonstrated its ability to deliver solid value for shareholders" by the "strengthening of its reserves and production base".
He added: "The resultant cash flow from our production combined with cash balances and available debt facilities ensure we are well funded to maintain a very active investment programme."