Aggreko to create new global management structure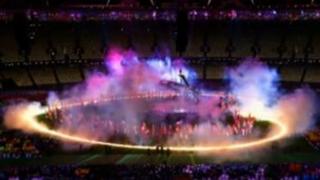 Temporary power firm Aggreko is to create a new global management structure in a bid to support future growth.
The Glasgow-based company said the move would also help it "rebalance" divisional responsibilities.
Its plans include the creation of three regional units - Europe, the Middle East and Africa (EMEA), Asia, Pacific and Australia (APAC) and the Americas.
Each unit will operate all of the group's business in those areas.
The changes will come into effect on 1 January 2013.
Aggreko said in a statement that the new structure would create a more balanced organisation, with each of the units accounting for 30-40% of group trading profit.
It also said the units would create businesses which were "of sufficient scale to be efficient, but which are easier to manage as they will be operating in the same time zone".
Each regional unit will be headed by a main board director of Aggreko.
The company said it did not anticipate any material restructuring costs as a result of the reorganisation.
Group chief executive Rupert Soames said: "This new structure will give Aggreko the balance and focus it needs to continue to deliver growth."
Aggreko has become one of the world's largest suppliers of temporary power in recent years, having picked up a string of contracts for major events around the world.
The company was the official Temporary Energy Services Supplier to the London 2012 Olympic and Paralympic Games.
During the events it provided 260MW of power, using 550 generator sets and 1,500 kilometres of cable across 39 venues.