Shop fitter Havelock cuts losses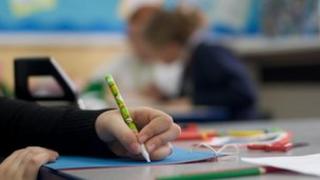 Fife shop and office-fitter, Havelock Europa, has lowered its debt and cut its losses in the first half of this year.
The company made a pre-tax loss of £1.2m in the six months to June 30 compared with £2.8m in 2011 and sales were up 17% to £38.5m.
Net debt was cut by more than £11m following the sale of a print business.
The Dalgety Bay-based firm said it had made efforts to control costs and improve efficiency.
Earlier this year Havelock sold off its Showcard Print business for around £13m in order to cut some of its debts.
Havelock which counts some of the UK's biggest retailers and hotel groups among its customers said that revenues in its interiors business increased by 19% to £34.6m.
It said this reflected a recovery in retail and ongoing activity in education.
The second half of the year is expected to be busier for the company due to retailers' deadlines and increased school activity during the summer holidays.
The Fife group said its overseas work was continuing to grow and said it was "reshaping our China-based purchasing unit to enable us to service the growing number of UK-based retailers who are opening sites in the country and the Far East".