Construction firm Cala builds profits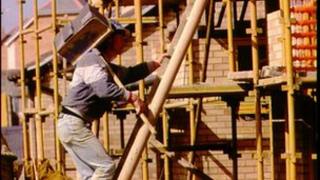 Edinburgh housebuilder Cala has increased profits in the past year from £2m to £11.4m - the highest since the group was taken private in 1999.
The company completed 666 homes in the 12 months to 30 June - a 24% increase on the previous year.
Cala said its strong performance was down to its policy of concentrating on more affluent areas.
The group's landbank stands at 9,600 plots with a potential development value of £3bn.
Cala was taken private in a £100m buyout in 1999. A listed company is said to have been taken private when it is bought by someone other than another listed company, and its listing is cancelled.
Alan Brown, the chief executive of CALA said: "In a relatively flat market, the Group's premium market positioning, industry leading customer service and presence in the more affluent areas of the UK such as the Home Counties, the Cotswolds, Edinburgh and Aberdeen have helped us exceed our sales and profits targets for the year, providing a firm platform from which to build."
Advanced private home sales for the group at 1 July totalled 172 houses compared with 147 at the same time in 2011.
Cala said the housing market remained "relatively stable" although it warned the wider economy was still facing "notable headwinds" and said the ongoing lack of mortgage liquidity remained a problem for the housebuilding industry.
However, it added that since it operated at the "higher vale end of the marketplace" its customers tended to be "less reliant on mortgage financing and are therefore considerably less affected by this trend".
The company's debt was reduced by £17.7m to £98.4m.