Summit 'first' over women's employment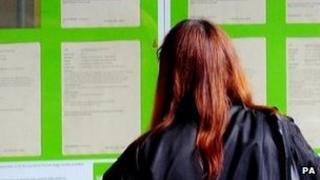 About 150 delegates are expected to take part in Scotland's first women's employment summit this week.
The event, at Our Dynamic Earth in Edinburgh, has been jointly organised by the Scottish Trades Union Congress (STUC) and the Scottish government.
It will be hosted by First Minister Alex Salmond and Youth Employment Minister Angela Constance.
Ms Constance said helping more women into work was a top priority if Scotland's economy was to grow faster.
Describing the event as a "historic first", she said it would focus on identifying positive steps that public sector bodies, employers, trade unions and others could take to ensure women could "make their full contribution" to Scotland's economic recovery.
Ms Constance added: "The need for increased childcare and the perception that some jobs 'just aren't for women' are two key hurdles that we need to clear if we are to create a level playing field for all.
"We want to hear about the real life experiences of women, both around the difficulties they've faced and the successes they've had.
"Women are central to Scotland's growth so let's make sure that nothing stands in their way."
'Extensive barriers'
STUC general secretary Grahame Smith said "extensive barriers" continued to prevent women's full participation in the labour market.
"The gender pay gap persists despite decades of equal pay legislation," he said.
"Too many industrial sectors exclude half the workforce from skilled jobs whilst moaning about skill shortages. Apprenticeships continue to embed occupational segregation.
"Therefore the STUC is tremendously enthusiastic about the potential for change triggered by the Women's Employment Summit, our important joint initiative with the Scottish government."
The summit is due to open on Wednesday.