Jim McColl of Clyde Blowers backs Scottish independence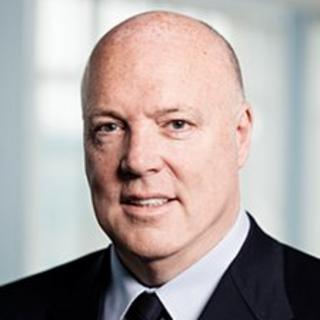 One of Scotland's most influential business leaders has declared his support for an independent Scotland.
Clyde Blowers chairman Jim McColl said the Scottish government's efforts to turn the economy around were being "constrained" by the lack of economic powers at its disposal.
He also claimed the UK government had failed to recognise the importance of the construction industry.
He said that suggested Scotland needed "the levers of full economic control".
Mr McColl, who is a member of the Scottish government's Council of Economic Advisers, has previously called for greater fiscal control to be devolved to Scotland, but this is the first time he has expressed support for full independence.
His comments come a few days after the Scottish government laid out its plans for a referendum on independence with a Referendum Bill.
A cabinet reshuffle also saw Nicola Sturgeon moved from health secretary and handed an infrastructure portfolio, along with a new role overseeing the referendum.
In an article in the Scotsman newspaper, Mr McColl said Scotland's economy would "continue to flatline" unless there was a policy shift by Chancellor George Osborne which stimulated growth, particularly in the construction sector.
He said he welcomed the Scottish government's policy since 2008 to bring forward "substantial" infrastructure investment.
He continued: "They are making substantial efforts to set an economic direction tailored to the distinct economic characteristics of Scotland.
"However, they are constrained in their ability to influence events by two major factors. First, the lack of economic powers at their disposal.
"Secondly, by a UK government policy which fails to recognise the importance of the construction industry and real upfront public investment."
Mr McColl added: "The significance of these constraints for the future of our domestic industry and the associated jobs suggests to me that we require the levers of full economic control.
"I have argued that full fiscal autonomy should be offered to Scots in a referendum. However, no such option is gaining enough support to be realised in time to make the difference we all want to see for this and future generations.
"It appears that only independence as defined by the Scottish government, an independent nation within this social union and common market of the UK, will allow England and Scotland to pursue distinct economic policies in the face of different demands and competitive pressures."
'Widely respected'
First Minister Alex Salmond welcomed Mr McColl's support for independence.
"Jim McColl is one of Scotland's most successful business figures and job creators, and his opinions are widely respected across the country," he said.
"This is a hugely significant intervention in the debate on Scotland's future and I welcome his comments, which will only help to persuade more people of the need for an independent Scotland with the economic tools we need to create jobs and prosperity."
Mr McColl's comments followed claims by the chancellor that the SNP had not addressed the financial consequences of Scottish independence.
He said that included basic questions about Scotland's currency and monetary policy.
In a speech to business leaders at a CBI Scotland dinner on Thursday, he also argued independence would mean higher interest rates for households and businesses.