Law firm Ledingham Chalmers reports 'steady growth'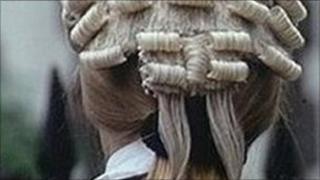 Scottish law firm Ledingham Chalmers has achieved an annual turnover of £10m for the first time after reporting steady growth across the country.
The firm said the 4.7% increase followed an expansion drive which included the opening of a new base in Stirling.
Group profits totalled £3.8m, an increase of 2.8% on 2010-11.
The company said it secured "notable increases" in turnover in its private client and corporate departments.
Costs for the year to the end of March remained stable at £6.2m as the firm - which runs established offices in Aberdeen, Inverness and Edinburgh - maintained its overall headcount of 143 staff.
Chairman Jennifer Young: "We recognise that we cannot stand still, in terms of how we organise and manage our business, and how we maintain and increase our market share.
"Client service, investment in our people, financial sustainability and business reputation are the clear focus of our future growth plans, and we have already taken steps forward in terms of pushing ourselves to meet continuous growth targets."
Mixed picture
Meanwhile, a survey by a UK legal magazine suggested a mixed picture for Scottish law firms in a year marked by a string of mergers and acquisitions.
According to Legal Business, Edinburgh-based Brodies saw turnover increase by 16% to £42.8m.
Net income for the year was up 30%, putting profit per lawyer (PPL) at £50,000.
However, three of the largest firms in Scotland - Dundas and Wilson, Maclay Murray and Spens and Shepherd and Wedderburn - reported depressed or flatlining turnover.
The survey found turnover at Dundas and Wilson down by 12% this year to £54.5m, with profit per lawyer tumbling by 36% to £49,000.
Scotland has seen a number of high profile mergers this year.
Edinburgh-based Archibald Campbell and Harley announced in June it would merge with English legal firm Shoosmiths.
In February, McGrigors said it would merge with London-based international firm Pinsent Masons, while Fyfe Ireland also announced a tie-up with Tods Murray.