Illegal workers found at Dunbar restaurant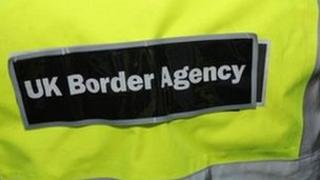 A restaurant in Dunbar could face fines of up to £40,000 for employing illegal workers.
Four men from Bangladesh were found at Dunbar Indian Tandoori in the town's High Street following a UK Border Agency operation.
One of the men is in detention, pending removal from the UK.
Arrangements are being made for a second man to be deported, while two others have outstanding immigration cases which will be concluded.
Their employers will be fined up to £40,000 if they are unable to provide evidence that legally required checks were carried out before hiring them.
UK Border Agency in Scotland assistant director Adam Scarcliffe said: "Foreign nationals who are in this country illegally should be in no doubt that they will be found, arrested and removed from the UK.
"Employing illegal workers undercuts honest businesses and defrauds the public purse. There is no excuse for using illegal labour, and if businesses ignore our immigration laws, they face heavy fines."