Direct Line nears RBS separation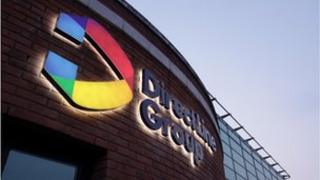 Insurance firm Direct Line has said that its separation from parent group RBS is "substantially complete".
The company is expected to be floated by the bank in an initial public offering (IPO) later this year.
State-owned RBS has been ordered by European regulators to sell the business as a condition of securing its bailout from the UK government.
Direct Line's update came as it reported a 7% rise in operating profits for the six months to the end of June.
Pre-tax profits however fell from £187.5m to £106.5m, which the company said reflected restructuring and other one-off costs relating to the separation from RBS Group.
Last month Direct Line said it had launched a series of initiatives to target £100m of gross annual cost savings by the end of 2014.
The initiatives include reducing administration costs and improving marketing efficiency but the company has not ruled out some job losses.
In its six-month interim report, the insurance firm said it had been operating on a "substantially standalone basis" from RBS since 1 July, with independent functions and governance.
'Transformation'
Direct Line Group chief executive Paul Geddes said it had been an important period for the company.
"We are now beginning to see the benefits of our transformation plan in pricing, risk, claims as well as capital management actions and operational efficiency," he said.
"Other than some transitional services provided by RBS Group, we have essentially achieved the goal of operating as a standalone insurance company.
"This means we have full ownership of our cost base and have launched initiatives to target £100m of gross annual cost savings across the business."
He added: "Real progress has been made during the first half of the year towards achieving our target of a 15% RoTE (return on tangible equity)."