Scottish unemployment drops again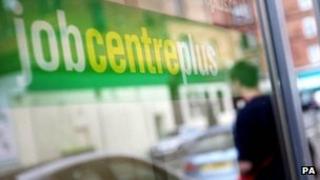 Unemployment in Scotland has fallen for the fifth time in a row.
The number of jobless fell by 5,000 to 214,000 between April and June, according to Office for National Statistics (ONS) data.
The Scottish unemployment rate now stands at 7.9%, which is just below the average of 8% for the whole of the UK.
The claimant count in Scotland also fell by 800 from June to 142,600 in July.
The number of those in employment now stands at 2,500,000, up by 12,000 over the three months from April to June.
In the UK as a whole, unemployment fell by 46,000 during the same period to 2.56m.
The Secretary of State for Scotland, Michael Moore, said: "The Scottish labour market is proving resilient and it is good news more people are finding work and fewer Scots are claiming benefit.
"Each step in the right direction counts for the families and individuals who have made the positive step into work."
According to the Scottish government, the youth employment rate increased by 2.3% over the past year whereas it fell slightly in the UK as a whole.
First Minister Alex Salmond welcomed the figures.
He said: "The figures for youth employment show that the Scottish government's efforts to help young people are paying off, and the rate of female unemployment is now below the UK average.
"However, while these are welcome trends, there are still too many people in Scotland without work, and more needs to be done."
He called on the UK government to increase capital investment.
Business organisation CBI Scotland said the figures demonstrated the private sector was "gradually regaining the confidence to hire".
However, Graham Smith, general secretary of the STUC, said there was "little cause for celebration".
He added: "Despite the recent improvement, employment remains significantly below pre-recession levels and too many new jobs being created are part-time, low wage and insecure."