New code of conduct for Scottish factors introduced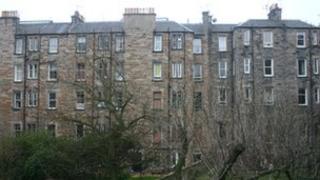 A law which binds Scottish property managers to a new code of conduct will come into effect on Monday.
The legislation means factors will be required to meet certain standards of service or face a "robust" complaints procedure.
They will also have to join a online registration scheme by 1 October.
The requirements are part of the Property Factors (Scotland) Act 2011, a new law passed last year by the Scottish Parliament.
An estimated 225,000 house owners in Scotland use property managers to carry out their repair and maintenance responsibilities on communal areas, roofs and stairwells.
Infrastructure Secretary Alex Neil said the majority of factors provided a good, effective service.
He continued: "This new law means that for the first time, consumers will have access to information to judge good service and for property factors, an opportunity to demonstrate the quality of their services.
"Compulsory registration is good news for consumers and will help enhance the reputation and integrity of the property managing industry."
The Property Managers Association Scotland welcomed the introduction of the code of conduct.
Vice-president Iain Friel said: "Our members believe that the new legislation will benefit the property management industry, not only providing consumers with a recognised system of redress.
"It will also provide property factors an opportunity to demonstrate the necessary dedication, skill and experience required in the professional management of common property throughout Scotland."
The online registration scheme can be accessed via the Scottish government website.