Jobs lost as Uist Builders folds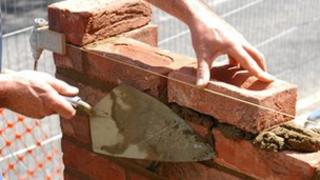 Nearly 240 people are being made redundant in the Highlands and Islands and the central belt by administrators for Uist Builders.
The construction group became insolvent because of tough trading conditions.
Nearly 100 jobs are being lost in Inverness, 90 in the Western Isles, 45 in Bathgate and five in Glasgow.
Administrators Zolfo Cooper hope to find a buyer for the Wyvis Roofing subsidiary, which employs 30 people in Inverness.
Zolfo Cooper were appointed earlier this week to administer a range of businesses which traded at various locations as UBC Group, Wyvis Building Services, Wyvis Roofing and Mardon Project Services.
All employees affected by redundancy have been notified.
The administrators said they would work closely with the Scottish government and other agencies to help the staff find new jobs.
Elizabeth Mackay, lead partner for Zolfo Cooper in Scotland, said the "extremely difficult decision" had been taken "with great regret".
"We are fully aware of the impact that these redundancies have on the communities in which UBC Group operated for many years," she said.
"My team and I will be working with all relevant agencies and third parties to seek to minimise the impact as much as possible.
"Unfortunately the group's overall financial position had become untenable and a lack of outside interest in acquiring the business as a going concern meant that today's decision was the only remaining course of action available."
She added: "We remain hopeful that we are close to effecting a sale of Wyvis Roofing and expect to conclude this early next week.
"This will allow for the preservation of some 30 jobs in the Inverness area and allow the business to continue to serve its existing contracts."