Glasgow travel firm Minoan plans Crete development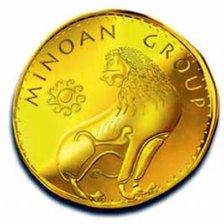 Glasgow-based travel firm Minoan Group has said Greek authorities are fast tracking its plans for a major leisure and tourism development in Crete.
Minoan said Invest in Greece (IIG) had agreed to consider the project, which has been valued at 100m euros (£83.3m).
The travel firm expects to receive a response within the next seven weeks.
The move follows an aggressive expansion drive by Minoan, which has acquired three Scottish travel firms recently.
The proposed development, at Crete's Cavo Sidero peninsula, would include accommodation and a heathland golf course.
Minoan chief executive Duncan Wilson said: "It's a really big deal and is great news for us. Presuming the application is successful, it will support our ability to acquire more companies and grow the business.
"The important thing is our final submission is now going into the fast track process.
"If successful it will begin to crystallise the value of our group project, which will really support our ability to acquire more travel businesses and grow."
Mr Wilson said Greece had faced well-documented economic problems.
He added: "However, now the bailout has been realised, Greece is moving ahead and they understand their future has to be tied with foreign developers."
Minoan has been building a sizeable travel agency business under the leadership of former Direct Holidays chief executive Mr Wilson.
He moved the headquarters from London to Glasgow recently, backed by a Regional Selective Assistance grant of up to £500,000.
Earlier this month Minoan bought Stewart Travel, which employs 67 people and also trades as Scotland's Cruise Centre.
In September last year, Minoan announced the £2m acquisition of Scottish firm John Semple Travel - a specialist in cruise, golf and ski travel, as well as in Canadian holidays.
It bought Ayr-based, King World Travel, in March last year.
Minoan said further expansion was "in the pipeline".
Related Internet Links
The BBC is not responsible for the content of external sites.