Scottish Water announces partnership deal with Poland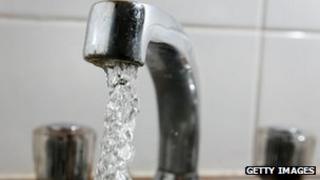 Scottish Water International is to offer its services in Poland.
The Scottish utility has entered into a partnership agreement with a Polish engineering company.
Scottish Water and ECM Group Polska will offer their combined expertise in water industry asset management to Polish water companies.
Restructuring in Poland during the early 1990s transferred ownership of water and sewerage utilities from the central state to municipalities.
Poland has around 700 water utility companies owned by municipalities across the country.
Nigel Ayton, Managing Director of Scottish Water International, said: "We have worked hard on the deal we signed today to ensure that the partnership offers a real service of value to potential customers. We are in discussions with several Polish water utilities and we are confident that we can offer bespoke services to meet their specific needs."
Director of International Business Development for ECM Group Polska Piotr Pazdan said: "There has been very significant investment in the infrastructure in Poland since its accession to the EU.
The challenge for Polish water utilities now is to know how to operate and maintain the new equipment to optimise its life and the service it will provide to customers."
He added: "By co-operating with Scottish Water International, we can provide exactly the expertise that is needed to help utilities assess how to ensure the best service within the funding that is available to them."