Istanbul 'first' for Edinburgh Airport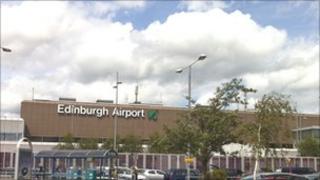 Edinburgh Airport has announced Scotland's first direct service to Istanbul.
The new service by Turkish Airlines will run four times a week from 16 July.
The route will open up connections to a range of global destinations including Hong Kong, Singapore, Beijing, Bangkok, Johannesburg, Shanghai and Delhi.
Edinburgh Airport described the move as a "significant development" for the airport and the city.
Airport managing director Jim O'Sullivan said: "Our European traffic has driven much of our growth in the past year and Istanbul is a destination we've been working hard to get.
"Connectivity guides everything we do and this new route is doubly exciting because of the onward connection possibilities Istanbul offers.
"We're committed to continuing to play our role in the Scottish economy by linking the capital to as many destinations as we can.
"As we face increased taxation and growth constraints in England, it is crucial that we secure further direct routes across Europe and beyond."