Friends Reunited relaunch 'puts users in control' on privacy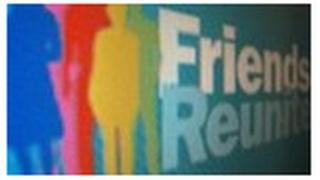 Friends Reunited, the social networking site, is to be relaunched.
The site's users have been promised access to a new photographic archive and "simple" privacy settings which put members "firmly in control".
Friends Reunited went through a difficult period under the ownership of ITV.
Its new owner, the online publishing group Brightsolid, has said the new site will provide a single place for users to share their memories.
ITV bought Friends Reunited for £175m. In 2009, DC Thomson business Brightsolid paid ITV just £25.6m for the site.
Central to the relaunch is what the company has described as "straightforward privacy", which allows users to store images and video privately, to share them with a few others, or to make them public.
Picture archive
Friends Reunited has signed agreements with the Press Association and photographic archive company Francis Frith, which allows users access to 350,000 images which may be relevant to key moments in their lives.
Friends Reunited signed up 24 million users, but many of them are believed to be inactive.
Chris van der Kuyl, the chief executive of Brightsolid, said: "We're really excited about the opportunity to provide a uniquely nostalgic experience for the UK mainstream, that's not only entertaining and engaging, but powerful and lasting too.
"Nowhere else can you find a single place to search, collect and save the bigger, more important moments in your life, memories which, in today's digital world, are in danger of slipping through your fingers.
"We need to protect our precious and shared memories for longevity, which the new site enables you to do, or we're at risk of becoming the lost generation."