Tech firm IndigoVision reports increased profits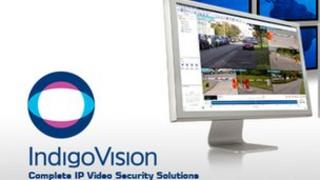 An Edinburgh-based technology firm has announced strong interim results for the six months to January 2012.
IndigoVision, which manufactures video surveillance systems, said operating profits were up 14% to £1.59m compared with the same period the previous year.
This was despite the company being hit by a boardroom battle and a takeover bid which failed to materialise.
Chairman Hamish Grossart said a "good start" had been made in reshaping the business.
He also announced the company would be in a "robust" financial position, with cash balances up 43% to £7.23m, and an interim dividend of 5p per share.
Mr Grossart added: "This has been a period of significant change; management has been restructured with a view to improving process, pace and execution; a good start has been made in reshaping the business for future growth; there has been a strong recovery in operating performance driven by focusing on margins and costs; and record profits and earnings have been achieved.
"IndigoVision has the potential to be substantially larger than it is today, and has positioned itself well in a growing, but much remains to be done to achieve its potential.
"The restructured management team has got off to an excellent start and made a significant difference in performance in a short space of time."
Investment fund Scottish Equity Partners (SEP) also expressed an interest in making a takeover bid for the firm which was later withdrawn despite reporting "constructive discussions" with the board.