Weir Group abandons Australian takeover bid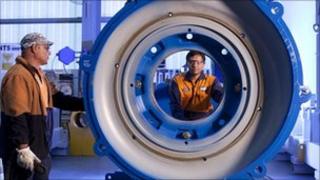 Glasgow-based Weir Group has lost the bidding war for the Australian mining company, Ludowici, to a Danish rival.
Weir had been attracted to Ludowici, which makes mining equipment, to help expand its activities in Australia's fast-growing mining sector.
Up against Danish engineering firm FLSmidth, Weir offered A$10 per share but that was trumped by FLSmidth which bid A$11.
Weir refused to increase its offer and has abandoned the takeover attempt.
Weir chief executive Keith Cochrane said: "Whilst Ludowici represented an attractive opportunity to expand our market-leading Australian business, our focus in any acquisition is to create value for Weir shareholders.
"A materially higher offer would not have met the rigorous financial criteria which we apply to all acquisitions."
Weir has made a number of acquisitions over the past few years.
In 2010 it bought Malaysian mining services group Linatex.
Last summer it took a majority stake in a South Korean valves business, and later in 2011 it bought America's Seaboard Holdings for £430m.