Scottish jobs market 'positive'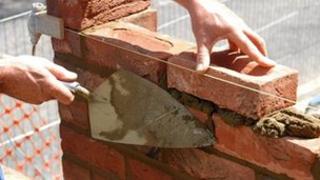 The recruitment firm, Manpower, has recorded a positive outlook for the second quarter in a row.
More companies said they intended to hire workers than cut their numbers over the next three months.
It is only the second time in a row since 2008 that the number has been positive and Manpower said it could indicate a "sustained recovery".
However Manpower said there was lack of confidence over permanent vacancies.
And although jobs were expected to be created across many sectors, that was not the case in construction where firms were planning on making job cuts.
Hugh Piper, operations director at Manpower UK said: "While it's too early to say that a full blown recovery is upon us, it does feel like we're turning a corner when it comes to the jobs market."
He added: "There has been an increase in recruitment volumes in call centres and the manufacturing industry appears to be picking up. Administration and warehouse roles are also seeking candidates.
"However, in Scotland there is still a lack of employer confidence over permanent vacancies, but this is not to say they don't exist. We're seeing permanent vacancies exist in management, sales and engineering sectors."