Profits up more than 60% for Wood Group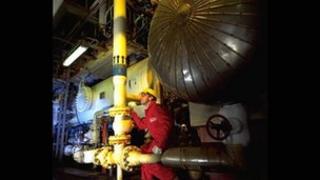 Energy services firm Wood Group has announced a 60% rise in profits last year to $254.1m (£160m).
The Aberdeen-based group said revenues increased by 19.5% to $6.052 (£3.8bn).
During the year, the company increased the number of staff by more than 14,000, although much of the gain was down to its acquisition of PSN.
Wood said the outlook for 2012 was largely positive although it said "some uncertainty" around the global economy remains.
The group has three businesses - Engineering, Wood Group PSN and Wood Group GTS - providing a range of services to the oil and gas and power generation industries worldwide.
In 2011 it acquired PSN for about $1bn (£603m) and also sold off its well support division for $2.8bn (£1.8bn).
The group employs 39,000 people in 50 countries.