Broadcaster STV reaches new deal with ITV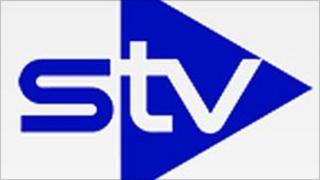 STV and ITV have reached a deal over the Channel 3 network which could mean some missing favourites returning to Scottish screens.
For three years, the Scottish station has dropped some major ITV1 programmes including several dramas.
STV stressed the new agreement with ITV won't affect its ability to broadcast Scottish programmes.
However, observers believe it will mean fewer network programmes being dropped completely.
If regulator Ofcom backs the plan, STV will pay a fixed amount for the whole network schedule regardless of how many programmes it actually chooses to show.
Financial arrangements
Until now, there were complicated financial arrangements between STV and ITV - the legacy of the days when the whole Channel 3 network was made up of independent, regionally-based companies.
BBC Scotland understands that STV will still be able to drop a network programme if it believes the programme will not play well with Scottish viewers. The station will still also be able to schedule its local programmes whenever it wants to.
But the deal means STV will no longer save money by dropping a major network drama or other individual programmes.
STV has upped the amount of Scottish programmes it produces in recent years. But some network programmes have been replaced by repeats and imports.
At the moment, it isn't showing ITV1's FA Cup coverage and the popular comedy-drama Benidorm.
One source said: "If they won't save money by dropping programmes, then the likelihood is they will do it far less often. But they can still show a Scottish programme instead if they think it's the right thing to do editorially."
Affiliates
The agreement has been reached between ITV plc - which owns all the former regional ITV companies based in England and Wales - and STV and UTV in Northern Ireland.
It will turn STV and UTV into "affiliates" of ITV1. What this means is that ITV plc alone will be responsible for the producing the network schedule which will then be sold to STV and UTV as a complete package.
However, STV and UTV will still be responsible for what they do with the schedule locally.
Adam Crozier, chief executive of ITV plc, said: "We look forward to continuing our positive relationship with STV and UTV under new affiliate agreements.
"These agreements, which are still subject to regulatory approval, represent a major milestone for us as they consolidate and simplify the ITV Network."
STV said it was confident that the new arrangements would deliver sustainable cost-sharing arrangements for the whole of the network.
STV chief executive Rob Woodward said: "Today's announcement confirms the stability and certainty of long term, commercially sustainable networking arrangements between the Channel 3 licence holders.
"STV remains 100% committed to its public service broadcasting credentials, to delivering a distinct schedule for Scotland and to providing a platform for informed debate.
"We are delighted to have reached agreement on a set of terms which will benefit our viewers and consumers across all distribution platforms."
STV's decision three years ago to start dropping significant network programmes led to a complicated legal dispute between STV and ITV plc. The dispute was settled amicably out-of-court last year.