Agricultural orders grow profits at packaging firm BPI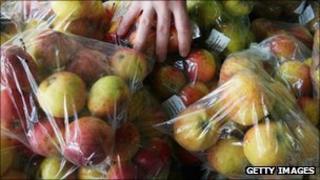 Packaging firm British Polythene Industries (BPI) has increased full-year profits by more than 20% on the back of strong orders from food producers.
The Greenock-based company made pre-tax profits of £19.1m in 2011 compared with £15.8m the year before.
Sales also increased from £478m to £508m over the same period.
The company said although some sectors were suffering, others such as agriculture were proving resilient.
BPI found that demand in the industrial and construction sectors remained "subdued", and the company said it anticipated "a further year of patchy demand".
However, the firm said an upturn in demand in other areas had helped increase sales and profits.
Chairman of BPI, Cameron McLatchie, said: "The group performed well in 2011, with results just ahead of market expectations and well ahead of 2010.
"This was achieved against a background of difficult trading conditions, with volatile raw material costs and periods of subdued demand from certain sectors."
He added: "Our business is in better shape than ever and is growing in the more resilient sectors of the economy with emphasis on agriculture and the food chain."
Last November, BPI announced the closure of a plant in Swansea with the loss of nearly 50 jobs.
The company said the restructuring has cost it £1.3m although this has been offset by a £1.9m gain on the sale of a previously closed site in Essex.