IoD backs calls for abolition of 50p income tax rate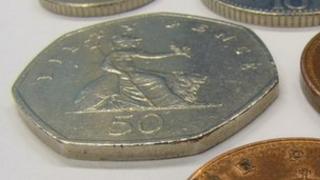 The business leaders' group, the Institute of Directors (IoD) in Scotland, has backed a letter published in the Telegraph today calling for the abolition of the 50p income tax rate.
The letter is signed by more than 500 business entrepreneurs from across the UK.
They urged Chancellor, George Osborne, to abolish the rate in this month's Budget.
They claimed the tax put populist politics before sound economics.
Endorsing the letter David Watt, executive director of the IoD in Scotland, said: "This letter is the voice of people who actually run businesses, create jobs and make sure that there are goods and services available to buy.
"These people know what works, and what damages the economy. They are clear that the 50p rate does real economic damage. The 50p tax rate discourages entrepreneurialism at a time when we need to encourage wealth creators to the UK, not frighten them off."
He argued that although the tax may raise revenue in the short term, in the longer term it was damaging to business.
He added: "It will reduce incentives to expand businesses, encourage people to put more effort into reducing their tax bills, and discourage highly-skilled foreigners from bringing their talents, and their taxable income, to the UK for a few years.
"The 50p rate will actually reduce the tax take from high-income people."