Scottish Power in recruitment drive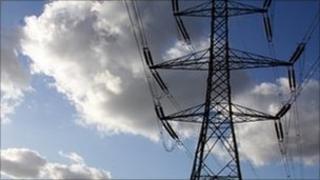 Scottish Power has announced plans to recruit 300 engineers as it upgrades the electricity network in central and southern Scotland.
The Spanish-owned company said it was investing £5bn in improving the network over the next 10 years.
A third of the new jobs will be awarded to apprentices and graduates to encourage a new generation of engineers into the industry.
Scottish Power also said it planned to invest £6.5m in skills development.
The group, which has its UK headquarters in Glasgow, said the energy industry was facing "an impending skills gap".
It pointed to figures from the National Skills Academy for Power (NSAP) which suggested that four out of five energy industry workers were set to retire over the next 15 years.
It said during that time more than £200bn was expected to be invested in the UK energy sector and "tens of thousands of engineers" would be required to deliver the work.
The company's investment in skills development will range from "developing pre-apprentice schools programmes" and setting up partnerships with colleges and universities through to sponsorship of specialist post graduate scholarships.
Scottish Power chairman Ignacio Galan said: "The move to the low carbon economy, from modern and efficient electricity networks to new renewable energy generation, will be a catalyst for economic growth and job creation.
"Overall, we are projecting investments totalling £12bn in the UK over the course of this decade and it is vital we do all that we can to encourage people to develop the skills required to take advantage of these investments."
Frank Mitchell, chief executive of Scottish Power Energy Networks, said: "The search starts today. We need 300 power engineers of all levels and experience to begin working on some of our major projects that will completely modernise the electricity grid in Scotland.
"In order to fill these positions we will also be seeking to hire workers from other industries, including the offshore sector and the armed forces, and offering to retrain them."