John Swinney in call for action on bank lending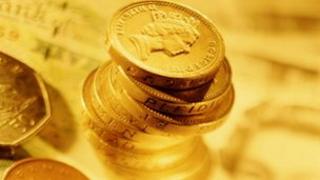 Finance Secretary John Swinney has urged the UK government to do more to accelerate bank lending for small and medium-sized enterprises (SMEs).
His call came as UK Treasury data showed Scottish SMEs received less than 5% of lending from a project set up by the UK government and five major banks.
Under Project Merlin, banks committed to making £190bn of new credit available in 2011.
Scots SMEs took 4.8% of gross lending, but accounted for 6.4% of UK SMEs.
Mr Swinney, who requested the Scottish data from the Treasury, said the Project Merlin figures showed that the big five banks - RBS, Lloyds, Barclays, HSBC and Santander - had failed to meet their SME lending targets.
He said: "There is a more fundamental question about whether Project Merlin has achieved anything in addressing the current market failure in lending to SMEs.
"I believe we have a shortfall in lending to viable SMEs in Scotland, which is constraining economic activity and threatening this important component of our economy.
"If only 4.8% of gross lending went to Scottish SMEs, it is clear that Project Merlin has failed to address poor lending conditions for Scottish companies, and this needs to be addressed by the UK government."
Mr Swinney has written to Chief Secretary to the Treasury, Danny Alexander, asking him to address his concerns.