Glasgow firm Clyde Space awarded funding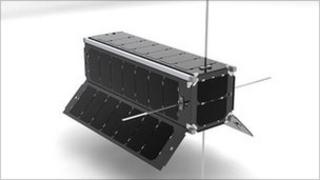 Glasgow-based Clyde Space has been awarded funding for two joint space technology development projects.
The firm has secured nearly £70,000 under the UK Space Agency's National Space Technology Programme (NSTP).
The funding will help Clyde further work on miniaturised electric propulsion systems for very small spacecraft.
The other project involves developing attitude planning and control algorithms for low cost spacecraft.
Clyde has been working on tiny electric propulsion systems for very small spacecraft called "CubeSats" and nanosatellites with Southampton-based Mars Space Ltd.
Funding of £24,000 has been awarded for their joint work on a micro pulsed plasma thruster for CubeSats.
Clyde said the project would take the technology forward to a flight-ready prototype.
The UK Space Agency awarded a further £44,000 for a joint project with the Advanced Space Concepts Laboratory at the University of Strathclyde.
That project involves optimising algorithms for control of CubeSat attitude, furthering work already completed at Clyde.
Craig Clark, from Clyde Space, said: "We are up against organisations from all over the world - high technology companies that are doing similar things to us - so this funding really helps us to maintain a competitive edge."