Profits down for Scottish Power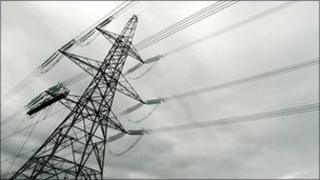 Scottish Power has reported a 40% drop in earnings in 2011.
Iberdrola, the Spanish company which owns the energy company, reported that the headline measure of earnings for the UK subsidiary was £273m last year.
The fall has been attributed to a decrease in demand for energy and tighter margins.
The parent company also said it had global writedowns of £340m partly down to the "development cost of renewables projects that have been abandoned".
The writedown total also included an impairment charge levelled against the Longannet power station after the company abandoned plans for a carbon capture plant there.
Overall the Spanish group posted a 2.3% in full-year net profits to £2.4bn.
Weaker demand in the UK and Spain was partially offset by the strength in Iberdrola's growing business in the United States and Brazil.