Digital services boost for STV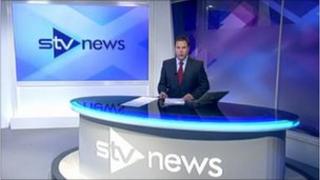 Broadcaster STV has reported growth for its digital services, but a settlement with ITV hit profits.
Overall pre-tax profits before exceptionals at the group grew by 12% to £14m in 2011, with digital revenues up by 69% to £7.1m.
However the company had to pay out a number of one-off charges which pushed it into the red.
The value of external commissions fell almost £10m short of the company's target at £7m.
The settlement of a legal dispute with ITV cost the company £13.4m.
Productions revenue fell by 14% to £8.4m after the company failed to deliver a new series of Taggart.
After taking into account the exceptional items, STV made a loss for 2011 of £900,000.
STV said its advertising revenues were down compared to a year ago and it expected flat sales this year.
However, the media group said its results were "robust" in the face of "challenging economic conditions".
STV chief executive Rob Woodward told BBC Scotland that the digital services had performed well.
He added: "We've placed huge importance of the development of our digital business and we set out months ago the fact that we wanted 30% of our company's earnings to be delivered by our digital business by 2015 and today's results put us bang on track to delivering that."
The company also announced it had been commissioned by BBC Daytime to produce a further four series of the Antiques Road Trip programme.
This two year contract is for 120 episodes for BBC2.