Clansman Dynamics to unveil expansion strategy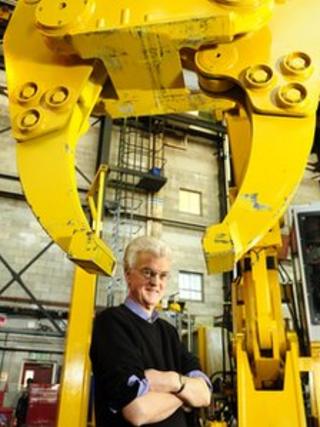 Robotic handling equipment maker Clansman Dynamics is set to announce plans for further expansion after reporting soaring turnover since becoming employee-owned two years ago.
The East Kilbride-based firm said annual turnover had risen by more than 60% since December 2009 to reach £11m.
Clansman will present its expansion strategy at an event celebrating the International Year of Co-operatives.
It supplies equipment for sectors such as manufacturing and waste processing.
Clansman, which employs 38 staff, exports more than 90% of production - with China currently accounting for 30% of sales.
The business was founded in 1994 and, on becoming employee-owned in late 2009, received help from Co-operative Development Scotland and specialist firm Baxi Partnership.
Chairman Dick Philbrick said: "The business has really blossomed, and the employees have taken the company well beyond the growth ambitions forecast when we completed the deal.
"Productivity, profitability and innovation have all flourished, but importantly, the employees have prospered and that is the key reason for the success of the business.
"Employee ownership can be the defining factor in driving growth and securing the future of a company that is facing a succession issue."