Tesco Bank delays account launch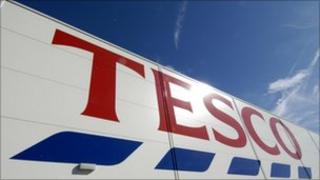 Tesco Bank is not expected to launch its current account until next year.
The Edinburgh-based bank already offers insurance, credit cards and savings products and has about 6.5 million customers.
The bank said it was working towards "offering a full-service bank for Tesco customers" which will include current accounts and mortgages.
It follows computer glitches which locked thousands of online customers from accessing their savings accounts.
The bank had been expected to launch its new products this year although the bank said progress was being made at the "right pace".
A spokesperson said: "We are currently in the product development phase.
"Our launch timings are not yet confirmed but will be driven by delivering the right product for Tesco customers, as well as the speed of implementation of new industry-wide systems to help customers switch current accounts more easily."
The Independent Commission on Banking last year recommended changes to improve the system by which customers can switch bank accounts.
A new free redirection service is due to be set up by September 2013.
Tesco Bank is seen as a serious challenger to the main high street banks.
As well as the 6.5 million customers it already has, it could promote its financial products to its 16 million Clubcard holders.
In its last set of results, the Edinburgh-based subsidiary of Britain's biggest retailer reported revenue up 7% to £919m, with its trading profit up 5.6%.
The bank also said it grew business in credit cards by 11%, personal loans by 17% and motor insurance by 8%.