Olympics 'boosting' Scottish tourism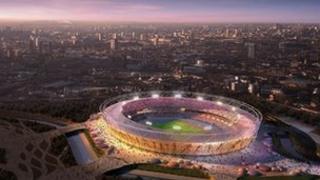 Tourist bookings for Scotland around the time of the London Olympics are rising, it has been claimed.
One online travel website said bookings for Edinburgh and Glasgow in July were 30% higher than last summer.
Demand for parts of the Highlands and the Hebrides is said to be even stronger, up by as much as 300%.
Some London 2012 visitors are booking on to other parts of the UK and VisitScotland is also targeting others looking to escape the extra "bustle".
The Scottish Tourism Forum has said visitors to the Olympics were primarily drawn by the event itself and could displace "normal" tourists discouraged by perceptions of congestion and inflated prices.
VisitScotland said it would "tactically target" those looking to get away from the "hustle and bustle" of the south east during London 2012.
Online site Expedia said it was seeing increased searches for parts of Scotland around the time of the Olympics, partly down to staycations and partly down to overseas visitors.
Andy Washington, the firm's managing director in the UK and Ireland, said: "For July this year you have got the Olympics, and people aren't just going to come to London.
"Even if people do come to London, they'll be looking to get out to the rest of the UK. So we are seeing big growth of over 30% for July departures coming to Glasgow and Edinburgh."
Mr Washington said at least 40% of inbound tourism to Scotland was coming from Asia.