Scottish Water in Canada contract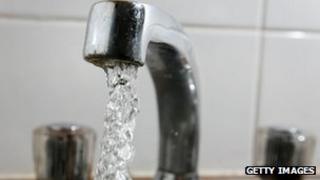 Scottish Water has won a contract to provide training to staff in the water industry throughout Alberta in Canada.
The Scottish utility said it had set up an international arm to export the expertise it had built up over the past decade.
The firm said the Canadian contract built on the tradition "of Scots taking their scientific and engineering skills and knowledge overseas".
The company is now exploring further opportunities overseas.
Nigel Ayton, director of International Business Development with Scottish Water, said: "These are crucial times with management of the water cycle high on many countries' agendas and many global water issues.
"Many utilities need to find greater efficiencies at a time when finance is difficult and our model of an independently regulated water utility that is publicly owned is of great interest to many countries."
He added: "The Canada contract is a great example of where we can use our own experience to accelerate the implementation of work in a large area."