Scottish insolvency figures fall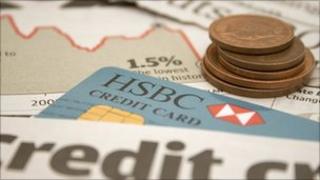 The number of Scots going bust fell in the last quarter but remained slightly higher than the same period of 2010, according to official figures.
Accountant in Bankruptcy (AiB) reported 4,664 personal insolvencies in the third quarter of 2011-12.
This was 13% lower than the previous quarter but up year-on-year by 2%.
Awards of bankruptcy fell for a second successive quarter, while protected trust deeds were 19% down on the previous three months.
However both bankruptcies and total personal insolvencies were higher than the corresponding quarter of the previous year.
AiB said there had been continued growth in debt payment programmes approved through the Debt Arrangement Scheme (DAS).
Figures for DAS suggested the number of people successfully applying to manage and repay their debts through the scheme rose by 3% from the previous quarter and was double the level of the previous year.
DAS, which allows people to repay their debt over an extended period of time, was overhauled in July in an effort to improve the scheme.
Debt solutions
Enterprise Minister Fergus Ewing said the improvements to DAS meant more of those struggling with debt were seeking advice at an earlier stage and choosing a debt solution "appropriate to their circumstances".
Mr Ewing continued: "Personal insolvencies have gone down significantly this quarter as both bankruptcies and protected trust deeds have decreased, the latter by nearly one-fifth.
"It is encouraging to see that bankruptcies have fallen for the second successive quarter.
"Likewise, the 22% drop in corporate insolvencies compared to last quarter is positive news.
"However it remains a challenging time for Scotland's debtors as personal insolvencies are still slightly up on the equivalent period last year."
'Urgent plan'
Scottish Labour's finance spokeswoman, Rhoda Grant, said: "Coming at a time of persistent stagnation, lower economic performance than the rest of the UK and rising unemployment, these figures are another sign that the Scottish economy needs a change of course.
"With over a quarter of a million Scots out of work and a crisis in youth unemployment, we need an urgent plan to get people back to work."
A recent report by accountancy firm PKF predicted more than 20,000 people would be declared insolvent in 2012 as the economy falters and unemployment rises.
It based its expectations on rising bankruptcy and trust deed figures over the first three quarters of 2011.
The report claimed even relatively affluent Scots could find themselves unable to cope with the downturn.