Online company Brightsolid sees profits grow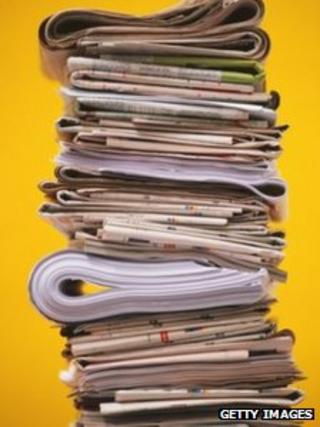 Dundee-based IT firm Brightsolid has announced "significant growth", increasing turnover by 75% in the year to March 2011.
The online publishing and technology group, owned by DC Thomson, said turnover was up from £16.2m to £28.4m.
Gross profits rose 47% to £13.5m, the company's accounts showed.
Brightsolid said it had enjoyed a successful start to the current financial year with the British Newspaper Archive project going live.
The company said it was focused on two main growth areas.
It said it provided secure business services online and its internet publishing division which includes genealogy websites findmypast.co.uk, genesreunited.co.uk and scotlandspeople.gov.uk.
The company also runs friendsreunited.co.uk, which it bought in March 2010.
In November, Brightsolid launched a historic British newspaper online archive.
The site initially gives access to four million pages from 200 newspapers from the 18th and 19th Centuries.
The project, a collaboration with the British Library, will digitise 40 million pages over the next 10 years.
The vast digital storage required for the ever-growing online archive, currently more than 500 terabyte, is being delivered from Brightsolid's state-of-the-art data centres in Scotland.
Chief Executive Chris van der Kuyl said: "It's been a great year for Brightsolid, with growth across all our business areas and we have invested real time and effort integrating the Friends Reunited Group into the business."