Cairn Energy sells off Greenland stake to Statoil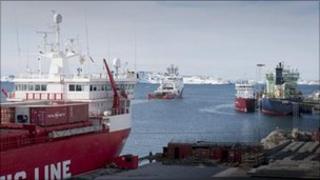 Oil explorer Cairn Energy has sold off a 30% stake in one of its Greenland exploration licences to Norwegian group Statoil.
It is part of Cairn's plan to bring in a partner in to share the costs of exploration in the Arctic.
The Edinburgh group has so far failed to make a commercial discovery of oil or gas in its Greenland campaign.
Under the agreement, Statoil will acquire a working interest of 30.6% in the Pitu licence.
Cairn announced at the end of last year that it was reviewing its two-year campaign and indicated it was in talks with potential partners to share the risk of future drilling.
The cost of exploration in 2011 alone has cost the company about £400m.
Cairn did not say how much it would be paid for the share of Pitu, although it will get an upfront payment from Statoil and the Norwegian company will also meet other costs.
Simon Thomson, chief executive of Cairn, said: "In Greenland, Statoil's extensive Arctic operating and development experience makes them the partner of choice for the Pitu block where we see significant potential."
The deal is subject to the approval of the Greenland government.