Inverness manpower firm Orion clinches £100m deal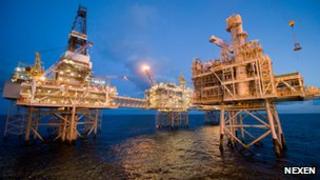 Engineering manpower provider Orion Group has clinched £100m worth of business with a Canadian energy company over the next five years.
Orion will provide UK and overseas manpower services for a Nexen Petroleum UK development in the North Sea.
And an existing recruitment deal for Nexen's Aberdeen, Uxbridge and offshore installations has been extended by three years.
Together, the contracts will be worth £20m a year, until 2017.
Nexen Petroleum UK, an oil and gas company owned by Nexen Inc, is based in Alberta, Canada.
Inverness-based Orion was chosen as one of two suppliers of workers for Nexen's Golden Eagle project, which includes both the Golden Eagle and Peregrine reservoirs in the North Sea, about 43 miles from Aberdeen.
An existing contract - which was due run for another two years - has been extended by a further three years.
Under that deal, Orion will also provide oil and gas recruitment services to Nexen in three key basins - the North Sea, offshore West Africa and the Gulf of Mexico.
'Immediate impact'
Orion said the deals would have "an immediate impact" on the group.
Chairman Alan Savage said: "Being appointed to work with Nexen as a global business partner underlines Orion's strength and ability to attract some of the world's finest energy specialists and it is encouraging to be in position to provide some 140 workers to the sector over the coming years.
"2012 is an important year for the company and this deal, allied with others in the pipeline, will have an immediate impact on Orion Group and we are focused on the opportunities which will arise over the next few months."
The deals follow the appointment of Ross MacRae as group human resource director, who will operate from the Inverness head office.
Global operator
Established by Mr Savage in 1987, Orion has grown from a small employment agency supplying the Highland rig construction yards to a global operator in providing manpower to the engineering industry.
The company provides permanent and contract staff to organisations across the world and has up to 3,500 staff in the UK and 1,500 worldwide on assignment at any one time.
Orion expects a turnover of £360m for the current year.
Clients include Shell Expro, Nexen, Technip, BP International, Talisman, ExxonMobil, Total and Wood Group PSN.