Faroe Petroleum wins Norwegian oil exploration licences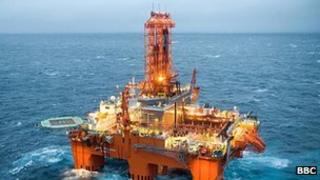 Oil and gas firm Faroe Petroleum has won seven new prospective exploration licences on the Norwegian continental shelf.
The Aberdeen-based company said the awards demonstrated its growing ambitions for exploration in Norway.
The new licences were granted under the 2011 Norwegian licence round.
Faroe Petroleum focuses on exploration and production opportunities in the Atlantic margin, the North Sea and Norway.
Faroe chief executive Graham Stewart: "Winning these licences in such a highly competitive round is real testament to the skills and creativity of the technical team we have in place and the continuing success we have delivered with the drill bit across our Norwegian licence areas.
"Three of the new licences are operated by Faroe and we have licence equities across the seven licences ranging from 20% to 75%, demonstrating our growing ambitions for exploration in Norway."
He added: "These awards see us enter a number of exciting new joint venture relationships, and continue our very successful working relationship with Centrica, with whom we have made three discoveries in the past two years."
Faroe is continuing its operations on the Norwegian T-Rex and Kalvklumpen exploration wells.
Its drilling programme this year will include wells on North Uist (a well north west of Shetland), Clapton (Norway), Cooper (Norway) and Rodriguez/Santana (Norway)."