Aberdeen-based Craig Group's profits up by 30%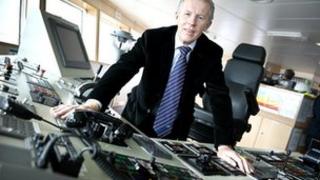 Aberdeen-based shipping and energy services firm Craig Group has announced operating profits have risen by 30%.
The results for the year ending in April last year saw turnover of £111.9m with operating profits of £13m.
This was up on the previous year when turnover was just over £92m and profits were £10m.
Chairman and managing director Douglas Craig said: "We have seen steady growth across all our divisions."
He explained: "This is primarily due to oil and gas markets picking up but also down to our continued investment in vessels and people to further enhance our service and give us a competitive edge."