Superglass chairman to step down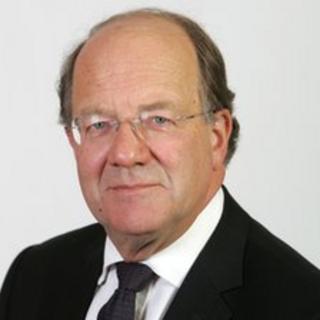 The chairman of Stirling insulation firm Superglass, which ran into financial trouble last year, has announced he is to step down.
Tim Ross said he intended to stand aside now the company's position had been secured.
Nearly 190 jobs at Superglass were safeguarded late last year after the firm raised £8m from shareholders and agreed to reduce its debt.
The firm also secured £2m in Regional Selective Assistance (RSA).
In an interim management statement, Mr Ross said: "Now that the company's financial position has been secured, and having served as chairman since IPO (Initial Public Offering) in 2007, I intend to step aside as soon as a new chairman has been identified.
"I anticipate that the board will be in a position to announce my successor in the next few weeks. "
In the statement, Mr Ross said trading in the year to date was in line with management expectations but results in the early part of the financial year were impacted by the uncertainty surrounding the group's financial position.
He added that, with the successful completion of its recapitalisation in early December, the company could now implement its restructuring and strategic development plans.
The company said the planning stages of an investment programme had already been "substantially completed".
The move is expected to deliver operating cost savings of up to £3.6m, which will start to "impact meaningfully" in the 2012-13 financial year.
Superglass began manufacturing at its Stirling site in 1987 and is a major supplier of glass wool insulation products for the construction industry.