New centre in North Lanarkshire for life science firms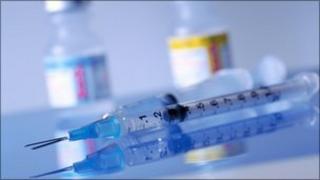 A new centre for growing small life science companies is to be created in North Lanarkshire.
The 23-acre site at Newhouse will be run by BioCity, which has already created a business park environment for small technology firms in Nottingham.
The centre will provide on-site support to aid small companies' growth, along with advice on access to finance.
The site was gifted by healthcare specialist MSD, which ran a bioscience business there until 2010.
BioCity plans to locate scientific equipment at the Newhouse facility for companies to rent and share.
BioCity Scotland chairman Louis Nisbet said: "BioCity Scotland is much more than a property proposition. It will be a unique, vibrant community of scientific companies."
The Newhouse development has backing from the Scottish government, Scottish Enterprise, the Roslin BioCentre in Midlothian - which already operates a similar cluster of companies - and North Lanarkshire Council.