Scottish Law firms see continued downward pressure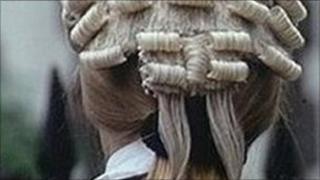 Scottish Law firms continue to be affected by difficult market conditions and regulatory changes according to a new report.
The annual law firms' survey from management consultants, PwC, found turnover in Scotland remained flat.
It said significant surplus capacity in the market in 2011 gave rise to pricing pressures.
Firms indicated that they are focusing on cost reduction and simplifying the delivery of service to clients.
The PwC survey shows there has been a sustained reduction in the number of full equity partners, coupled with a reduction in the numbers of support staff and business overheads.
Mike McCusker, partner at PwC in Scotland said: "Despite their many challenges, Scottish law firms remain optimistic about future revenue growth with 78% of all forms participating in the survey predicting increases in the level of profit per equity partner in 2012.
"The challenge for firms is to make this optimism a reality by achieving real sustainable growth in both turnover and profitability."