Edinburgh bike co-operative 'to create 140 jobs'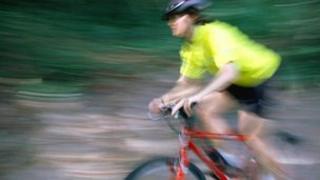 A Scottish bicycle co-operative is set to create nearly 140 jobs over the next five years under expansion plans which are due to be unveiled this week.
Last year, Edinburgh Bicycle Co-operative sold 20,000 bikes and recorded turnover of £11.5m.
It is now planning to boost turnover to £20m and raise staffing levels from 160 to nearly 300 by 2017.
Details will be unveiled this week at the start of the United Nations International Year of Co-operatives.
The bike co-operative, which was launched in 1977, currently runs six stores and an online sales operation.
Its new growth strategy will focus on further development of online retailing, new store openings and targeted acquisitions in local markets.
The co-operative enterprise aims to create jobs while advocating cycling as a sustainable, cost-effective and healthy mode of transport and leisure activity.
Most of the full-time staff and many of the part-time staff own a share of the business.
'Distinct profile'
Managing director Jeremy Miles said: "The bicycle business is characterised by a handful of very large players at the volume end of the business, with many excellent owner-managed businesses servicing local markets.
"Edinburgh Bicycle Co-operative has a very distinct profile in the market, where we focus on customer service and our brand personality.
"Underpinning the brand is the co-operative structure and values - it is a key asset that will drive our five-year expansion."
The Scottish launch of the UN International Year of Co-operatives will be co-hosted on Thursday by Co-operative Development Scotland.
The international event aims to increase public awareness about co-operatives and promote their formation and growth.