Scottish workplace death figures fall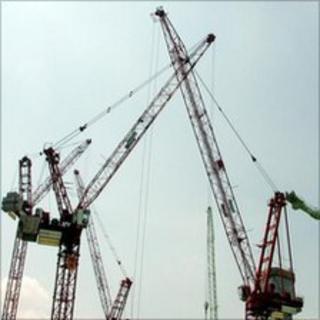 The number of people killed at work in Scotland fell by nearly a third last year, according to new figures.
The Health and Safety Executive (HSE) said 15 workers died in the year to March 2011 - seven fewer than the previous 12 months.
In contrast, the number of those killed at work in the UK as a whole rose sharply, from 147 to 171.
High-risk industries included construction, which saw 50 UK deaths last year, and agriculture (34).
The number of serious injuries across Scotland fell marginally, to 2,645.
A further 7,598 workers suffered an injury or ill health which required them to take at least three days off work in 2010-11, compared to 8,137 workers in the previous year.
Aberdeenshire recorded the highest number of fatalities in Scotland, with four.
HSE director in Scotland Paul Stollard said: "The families of the 15 workers in Scotland who lost their lives last year had to face Christmas without them. Hundreds of other workers have had their lives changed forever by a major injury.
"These statistics highlight why we need good health and safety in British workplaces.
"Employers should spend their time tackling the real dangers that workers face rather than worrying about trivial risks or pointless paperwork."
He added: "It's important to remember that we still have one of the lowest rates of workplace deaths in Europe, but one death is still one too many.
"I'd urge businesses to help cut the number of deaths in 2012."