Miller Group secures £160m cash boost from Blackstone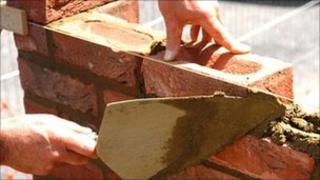 Edinburgh house builder Miller Group has secured investment of £160m from one of America's largest private equity firms.
The cash injection will give GSO Capital Partners, which is part of the Blackstone investment house, a stake of about 50% in the Scottish firm.
The UK's largest private house builder has been burdened with about £600m in debt.
The deal gives the company an opportunity to develop the business.
Miller's net assets now stand at £250m and its existing debt has been refinanced for another five years.
The Scottish firm has already been gathering distressed assets at auction.
Chief executive Keith M Miller CBE said: "This equips us with substantial extra muscle to take advantage of the many opportunities offered by the current economic cycle.
"I am delighted that we have attracted a significant capital investment from one of the world's leading financial investors.
"This is due to the outstanding quality of our business and also to the continuing support of our existing Banking partners."
In 2010, Miller Group, which was 60% owned by the Miller family, reported a pre-tax loss of £58m, down from £72m in 2009. Revenue last year was £666m, down by 15%.
Its divisions cover property development, construction and home-building, while it also has a mining operation.