Technology firm IndigoVision founder departs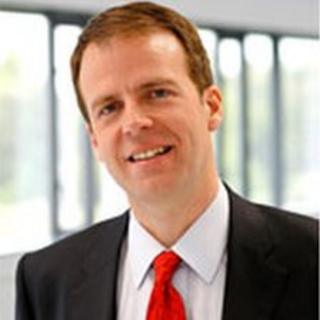 The founder and chief executive of one of Edinburgh's leading technology firms has left the company.
Oliver Vellacott, who started building up IndigoVision in 1994, is to leave the firm, chairman Hamish Grossart has announced.
In the official statement to the London Stock Exchange, there was no comment from him about his departure.
Mr Vellacott is being replaced as chief executive by chief financial officer Marcus Kneen.
In turn, he is being replaced by the internal promotion of his deputy for the past five years, financial controller Holly McComb.
The statement said the board believed "the time is now right for (Oliver Vellacott) to hand over the leadership of the company".
This follows a trading update last month that stressed a poor performance last year had been corrected with tight controls on margins and costs, but that the pressure on that had to continue.
Mr Grossart praised him for his role in building up the company.
He said: "Oliver leaves the business with a strong and experienced senior management team, many of whom have been with the business for a considerable time and who are committed to build on the solid foundation Oliver created.
"Oliver founded IndigoVision in 1994, building the business to where it is today, delivering into 82 counties and with IndigoVision people in 24 countries.
"The board wishes to thank Oliver for his excellent contribution and leadership over the last 17 years and wishes him every success for the future."
IndigoVision supplies digital surveillance equipment to airports, shops, ports, industry, transport, education, finance, casinos, police and the military, with sales teams and support staff in 24 countries.