Financial lifeline for charities in Scotland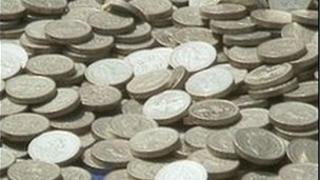 A £50m scheme has been set up to help create business centres for charities and voluntary organisations across Scotland.
The money - in the form of loans - is to be used to buy premises or refurbish existing properties.
The scheme will be open to members of the Scottish Council for Voluntary Organisations (SCVO).
The loans from the Unity Trust Bank will be released over several years at a rate of up to £10m a year.
Welcoming the plan, SCVO Director of Development and Programmes John Ferguson said: "The new scheme will allow more third sector organisations to focus on what they do best - delivering vital services to the people of Scotland."
John Brooks, executive director of Unity Trust Bank, said: "In the current climate, we know how difficult it can be for organisations to access finance, so we wanted to do something practical to show the sector that we're here to help them - this scheme delivers on that."
Welcoming the announcement, John Swinney MSP, Cabinet Secretary for Finance and Sustainable Growth, said: "The third sector plays a vital role in delivering our priorities to support jobs and promote economic growth."