Cairn Energy to sell Indian stake to Vedanta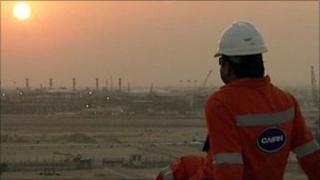 The Indian interior ministry has given approval for Cairn Energy to sell its stake in its Indian operations to mining firm Vedanta.
The approval means Cairn has overcome the final hurdle in the long running bid to sell 40% of its share of the Indian business.
It leaves the Edinburgh oil explorer with a 22% stake in Cairn India.
The deal has been held up for more than a year due to a disagreement over royalty payments.
Earlier this year, cabinet ministers in Delhi decided to change the terms under which Cairn Energy was encouraged to explore for oil in the Rajasthani desert.
That deal was struck before any oil was found, when Indian authorities were keen to make it attractive for foreign companies to drill for oil.
The original terms forced ONGC, the majority state-owned Oil and Natural Gas Corporation, to pay all the royalties on any oil extracted from Cairn India's massive Mangala oil field in Rajasthan.
As part of the deal Cairn has agreed to share the royalty burden and the sale will still net the Scottish company about £3.4bn ($5.46bn).
Cairn's focus has moved to Greenland since it announced it was reducing its stake in its Indian unit, however after two years of drilling in the Arctic, it has had little success.